BesTom has years of deep domain expertise in schematic capture, layout, validation, test, and other areas of microelectronic design. With an extensive library of circuitries, layout stack-ups, modular test infrastructure and other re-usable hardware blocks, we can efficiently design complex and exceptionally reliable embedded hardware. Engage our services to accelerate development, reduce risk and achieve exacting quality in end-application hardware.
The Expertise to Work as an Extension of your Team
Custom Carrier Board Design
Microprocessor Architecture

Circuitries and interfaces
8- and 16-bit microcontrollers
DSPs, FPGAs, PLDs, glue logic, security chipsets, RTCs, Power Management
Memory and Storage interfaces: SSD, SATA, Nor-Flash, Nand-Flash, SPI-Flash, SDRAM, DDR4, SD/SDIO/MMC
Multi-media: Audio, Video, Camera
HMI: LCD, MIPI, CSI, LVDS, HDMI, DVI, Keypad
Connectivity: USB, Ethernet, CAN, Bluetooth, WiFi, PCle, SATA
Interfaces:UART, SPI, I2C GPIO, A/D, D/A, and analog
Sensor and Actuators: Time of Flight (ToF)
Schematic Capture
Low EMI design
Advance Power management
Junction temperature sensing and thermal management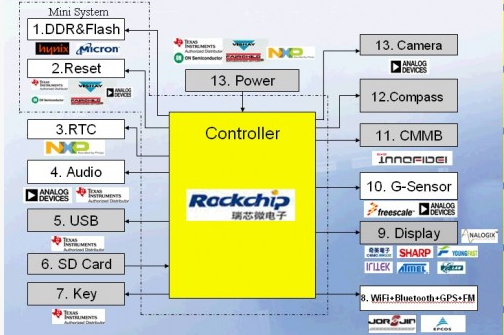 PCB layout
Mixed speed and signal technology
High-speed digital and analog design
Low EMI/RFI design
μBGA, fine pitch, PoP (package-on-package), microVia PCB μBGA,,dual-die, fine pitch, PoP(package-on-package),microvias PCB technology, passive small components packaging.
Power rail separation, Power over Hours (PoH) analysis
High-density, Multi-layer,small form factor PCBs.
EMI : Signal integrity analysis.
Advanced simulation,3D modeling and pre-compliance testing.
(DfM) Design for Manufacturability.
Mass production plan
 Low cost solution
Product testing: electronic testing, functional testing, boundary scan testing
Nail bed design
 Printed Circuit Board Assembly (PCBA)
(SOM / COM): (DSC)(Samtec,Molex)System on Modules / Computer on Modules (SOMs / COMs) CPU subassemblies with Direct Solder Connect (DSC) or board-to-board connections (Samtec, Molex) to target hardware
Single Board Computers: either as a SOM/Carrier Board combination or as a "flat design" with CPU and interface circuitry and connectors on a single PCB
Product Development Process
Initial workshop
During the initial workshop we study the requirements and offer a solution or a Feasibility study if more research is needed.
Feasibility study
Feasibility studies area great way to research possibilities, how much design effort is needed and at what price.
Specification
Specification clearly defines what will be delivered and guides the development process.
Prototyping phase
The outcome of the prototyping phase is a device which has the same form, fit and function as the production device.
Verification phase
This phase is a crucial part of development in which device operation is rigorously tested against the specification.
Industrialization phase
This phase prepares the device for manufacturing. It includes mould construction, test jig development, certification etc.
Final Acceptance Test
FAT is conducted to ensure that requirements from the specification or contract are met.