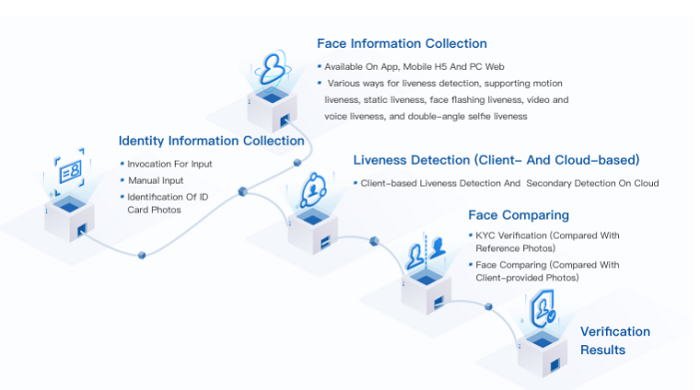 Overview
With its world-leading face recognition, image recognition and liveness detection algorithms, Megvii provides customers with a complete facial verification solution that covers ID card verification, biometric detection and face comparison. Building on its on-device and cloud-based capabilities, Megvii delivers diverse solutions across mobile apps, H5 and PC pages, offering convenient best-in-class facial identity verification technology.
Brief introduction
Financial-grade Security
Thanks to BesTom proprietary high-precision face comparison model and biometric detection model, the solution provides highly precise face comparison as well as on-device and cloud-based multi-level liveness detection to ensure security and block various attacks.
Full Functionality
To cater to customers' varied business needs and guard against various types of threats, the solution, which works on apps, mobile H5 and PCs, provides different methods of liveness detection that are based on motion, silence, video or voice.
Flexible Application Solutions
With multiple parameter options, the solution enables customers to set up different suitable verification processes for different business scenarios.
Liveness Detection Model with Robust Anti-attack Capability
Thanks to its liveness detection model that can be updated daily, the solution can block an attack from the outset
Feature
A facial recognition system is a computer application for automatically identifying or verifying a person from a digital image or a video frame from a video source. It is typically used in security systems and can be compared to other biometrics such as fingerprint or eye iris recognition systems.
Application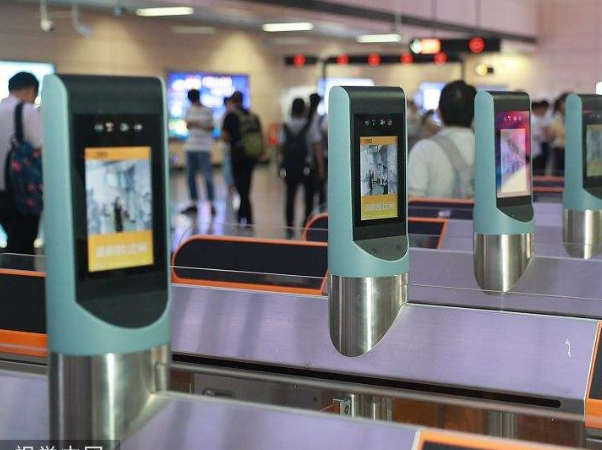 subway access facial recognition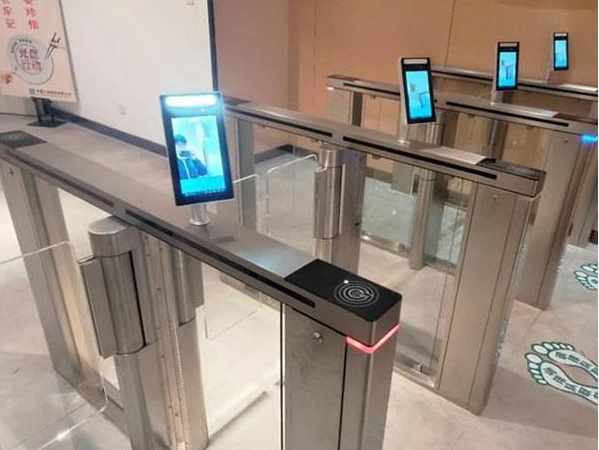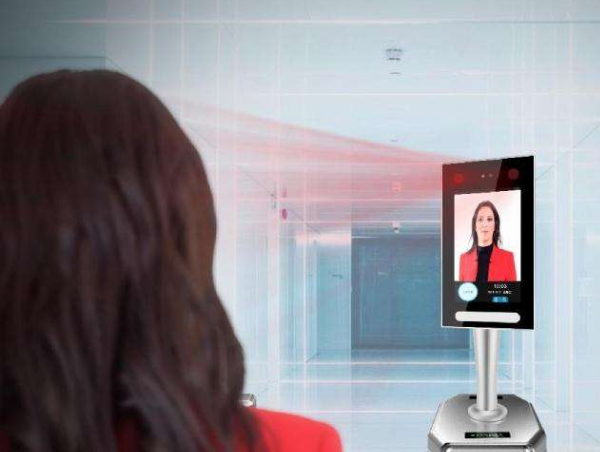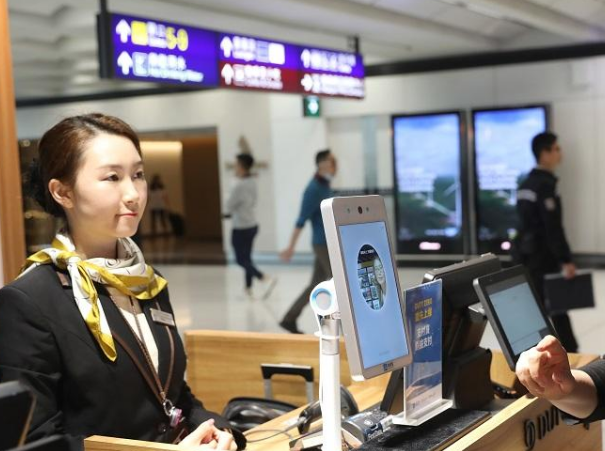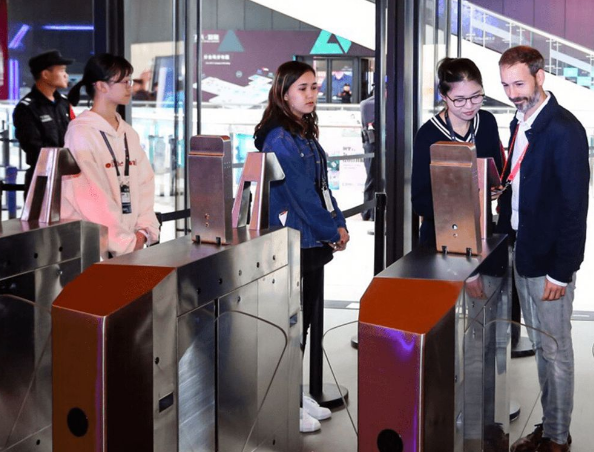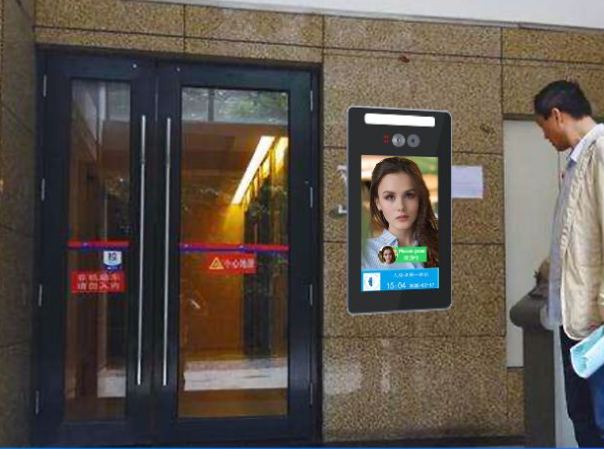 Have questions? We have answers!